Blood management is a major concern for hospitals today. Providing blood to patients is vital for their care, but there are risks: adverse reaction to a transfusion, potential loss of a limited resource and the cost associated with giving blood, when it is not needed.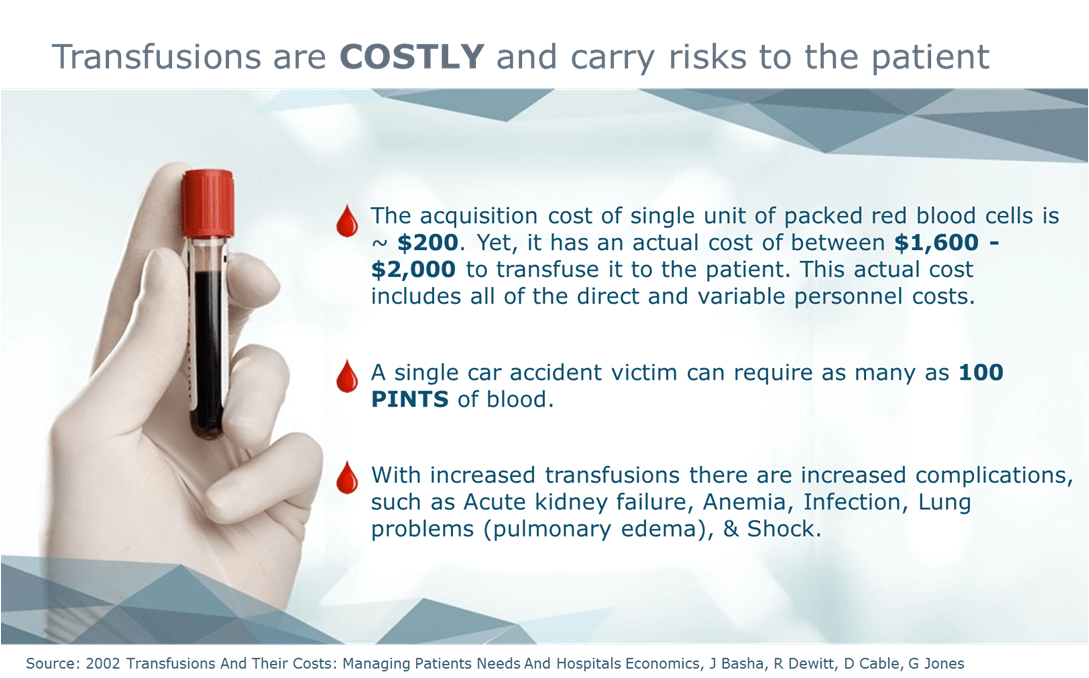 A key lab result used by clinicians to give a patient blood is the measurement of hemoglobin (tHb).  A recent study done by University of California – Davis [1] has shown that selecting the right technology at the point of care (POC) has a significant impact in the delivery of blood products, thus reducing the risks and costs associated with unnecessary blood transfusions. 
Some POC devices use a methodology called conductance to calculate tHb.  This technology has shown in some cases to cause bias in tHb results in patients undergoing cardio vascular procedures, where the blood volume is diluted with cardioplegia solutions, and in critical care patients receiving fluids.  For both groups, changes in protein levels and electrolyte concentrations can also be problematic.
According to the study, measured tHb through spectrophotometry, a method used by Radiometer's ABL90 FLEX analyzer, provides 2-3 times more accurate hemoglobin results than ones calculated through conductance.  Because spectrophotometry is not influenced by hemodilution, protein levels or electrolyte concentrations, the method allows for accurate tHb results, providing a more reliable foundation for clinical decision making when it comes to transfusions.
On the ABL90 FLEX analyzer, measured tHb results are available at the point of care in just 35 seconds.
Request a copy of the UC Davis study by filling out the form on the right.
1Tran, Nam K et al. Clinical Significance of Accurate Total Hemoglobin Measurements. American Association of Clinical Chemistry poster presented in July 2016. Reproduced with the permission of the authors.